Your private instructor in the 3 Valleys
Operational flexibility that you can't find in a big ski school.
You choose the meeting place and the end of the ski lesson.
A program specifically adapted to your needs, to your desires.
Your ski instructor has known the 3 Valleys and its ski resorts for over 20 years. He will be able to inform you quickly and efficiently about everything you can expect from a ski resort.
Personalized teaching to the extreme.
We don't teach stereotypical movements that only suit a tiny minority of skiers.
We observe the way you ski, we find out why you have this style (with your participation if you wish. The more you talk about your feelings, the better we understand) and we find solutions very precisely adapted to your technique, your morphology and to your motivations.
Get together and share your ski instructor!
A more flexible and economical formula than group lessons for a carefree vacation.
Daily commitments are particularly recommended for families or groups of friends:
Your private instructor can alternate lessons with parents, children, friends, take the whole group to the 3 Valleys, bring back those who are tired by the easiest paths, organize meetings on the slopes between different members of a group with disparate motivations, advise you in everything related to winter sports etc.
To find out more about our services, please see Services and Rates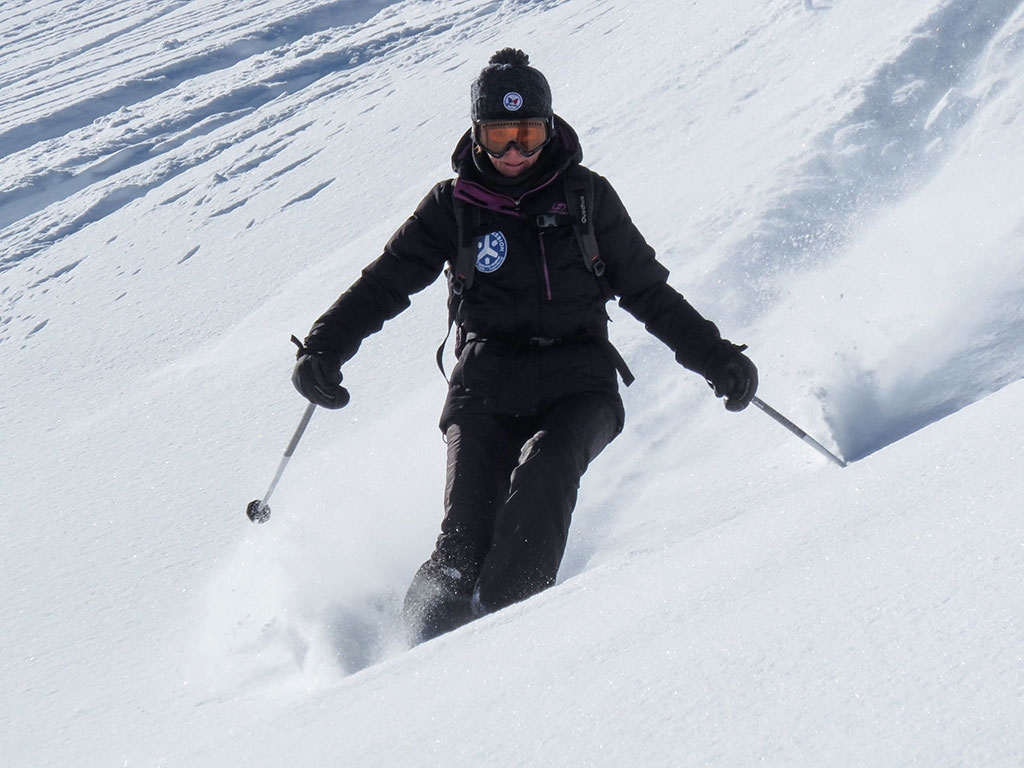 SKIPROGRESSION is a small ski school specialising in private lessons. Composed exclusively of fully qualified ski instructors*, it offers a flexible and high quality service.
Ski Progression is especially aimed at anxious beginners, skiers and snowboarders who have had painful experiences, or experts with the sensation of stagnation.
Its ski instructors are also specialists in Off-piste Skiing and Ski-touring.
SKI PROGRESSION is a member of the association of mountain professionals.
* For everything you need to know about the national alpine ski instructor diploma on the the national ski and mountaineering school (ENSA).