Welcome to the 3 Valleys with SKI PROGRESSION
COVID-19
For your safety, SKI PROGRESSION instructors very scrupulously respect the recommended hygiene and distancing instructions. They will undergo regular screening tests during the winter season and throughout the duration of the pandemic.
We have also adapted our Terms and Conditions to guarantee the reimbursement of your reservations if the ski resorts close or if your ski instructor tests positive for COVID-19.
Last News
At Christmas, ski touring in the 3 Valleys!
As of 15 12 2020, it seems that the ski lifts of French ski resorts will not open until mid-January.
On the other hand, parts of the ski area will be secured and many slopes will be groomed.
Access to the area will be reserved for skiers accompanied by a ski instructor or guide. This is a unique opportunity to discover ski touring in the 3 Valleys ski area in unprecedented conditions!
An unforgettable experience!
Imagine the slopes of the largest ski area in the world without anyone, without noise, just for you and the privileged few who will have the pleasure of sliding on the loose snow when the vast majority of the population will be deprived of the joys of skiing.
Whether you come alone, with friends or with family, this is your chance to turn a frustrating time into a dream story that will provide you with memories for life. The SKI PROGRESSION instructors, specialized in ski touring, will organize your days in complete safety to bring your dreams to life.
More details on ski touring on our page Ski-touring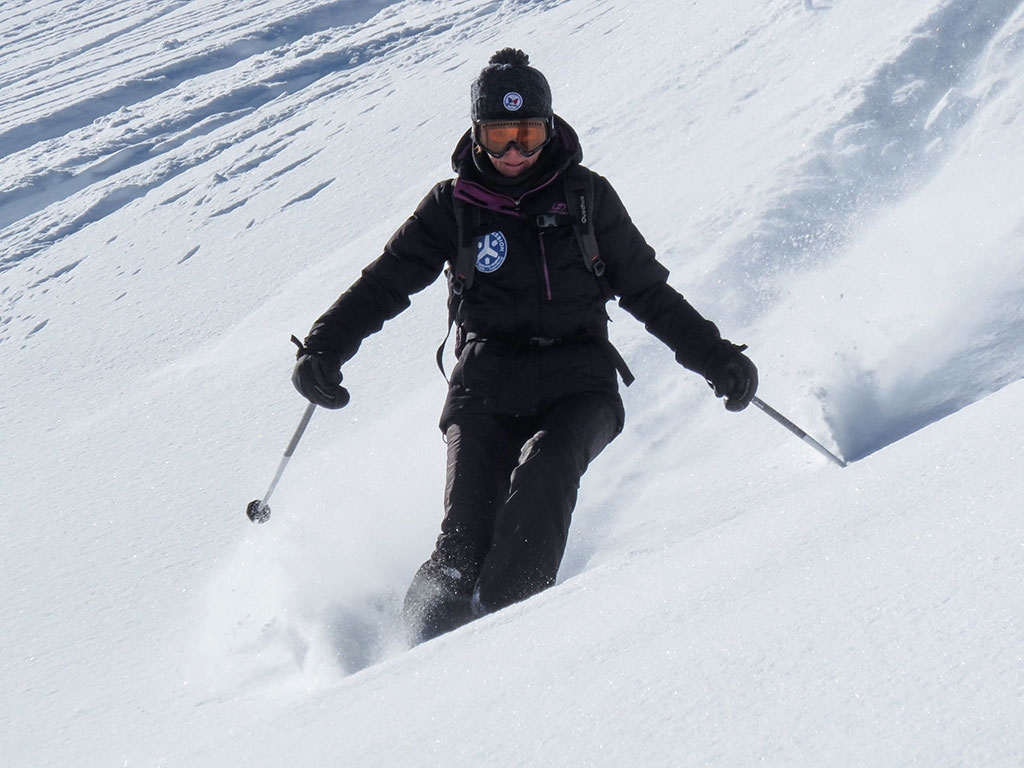 SKIPROGRESSION Private Ski Instructors